About the composer
The Juilliard School faculty Philip Lasser began his musical training as a pianist at the age of five. In 1979 he studied at Nadia Boulanger's summer program in Fontainebleau, France. He then studied for many years in the Boulanger tradition, with her closest colleague and disciple, Catalan composer, Narcis Bonet, while continuing his piano studies with legendary pianist Gaby Casadesus. Philip Lasser's works have been gaining ever increasing recognition, entering into regular concert programs of soloists and orchestras alike.

Philip Lasser holds a B.A. summa cum laude from Harvard College, an M.A. from Columbia University and a D.M.A. in composition from The Juilliard School. He studied with David Diamond at The Juilliard School, Mario Davidovsky at Columbia University and Donald Martino at Harvard College. His awards include the National Orchestral Association's New Music Orchestral Project, the Louis B. Mayer Award for operatic endeavors, and numerous ASCAP awards.
About The Childhood Suite
I The Crib: Often in the early morning, the child, awake, sits in her crib, talking with her animals, awaiting the worm voice of mommy.
II The spoon: Banging, throwing, dropping, stirring. The spoon is not just an eating utensil.
III Dancing shadows: Slowly and silently they glide along the room, bending around the corners and shrinking on the door, o twirling menagerie from ceiling to floor.
IV The Bath: What need we say, its clear to me, we live on land but are from the sea.
V The Blanket: Perfect touch and softest moment, you cover the night with a quilt of dreams.
VI The Night, Watchman of Tomorrow: Little one, a blend of yesterday, the night will always guard your tomorrow.
About the composer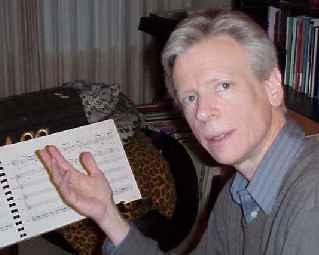 Robert Strizich studied music at the University of California at Berkeley, where he earned a B.A. in music and an M.A. in composition. A Hertz Fellowship from UC Berkeley enabled him to spend several subsequent years in Switzerland, studying at the Musikakademie in Basel. After returning to the USA, he completed a Ph.D. in composition at the University of California at San Diego, where his principal teachers were Robert Erickson, Jean-Charles Francois, Will Ogdon, Bernard Rands, and Roger Reynolds. During the 1996-97 academic year, he was a Visiting Scholar at Stanford University's Center for Computer Research in Music and Acoustics (CCRMA).
Strizich has composed a variety of works for instrumental, vocal and electro-acoustic media, many of which are published by Fallen Leaf Press (Berkeley) and Berben Editore (Ancona, Italy). He has fulfilled commissions from various performing ensembles, arts organizations and dance companies, and his music has been performed in the United States, Europe, and South America. His work has also been recognized by grants and awards from the National Endowment for the Arts, the National Endowment for the Humanities, Wellesley College, and the Universities of California at Santa Cruz and Berkeley (including UCB's Eisner and Nicola de Lorenzo Prizes).
Strizich's music has been presented on the West Coast by Earplay, Composers Inc. and the Berkeley Contemporary Chamber Players in the San Francisco Bay Area, the Festival of New American Music at California State University in Sacramento, and in Santa Cruz by New Music Works and the new music festival April in Santa Cruz. His works have also been performed by Ensemble Nova, the new music ensemble of the University of California at Santa Cruz, who have recorded his "Tombeau," "Fantasia" and "Aphorisms" on a compact disc of new music for early instruments that was recently released by Musical Heritage Society. His "still and still moving..." for large chamber ensemble was performed recently by the American Composers' Orchestra at Merkin Concert Hall in New York City, and will be performed again this year by Musica Aperta Washington, in Washington, D. C.
The author of various papers on music theory and performance practice, Strizich has taught composition, music theory, music history and performance at Wellesley College, Trinity College (Hartford), the San Francisco Conservatory of Music, San Francisco State University and the University of California at Santa Cruz.
Click here for an interview between Robert Strizich and Cem Duru÷z.
David Hahn "Anatolia Guitar Concerto "
for guitar and orchestra (2007)
About the composer
Award-winning composer David Hahn (b. 1956) has written music for a variety of media including concert, dance, musical theater, television and documentary film. The diverse styles of music he creates range from the experimental sounds of a quartet of electronically processed guitars to chamber music with traditional instruments and voices. Mr. Hahn's 1995 collaboration with musicians from the Croatian National Theater in Zagreb -founding the ensemble "ConneXions"- won him support from the Soros Foundation and the National Endowment for the Arts.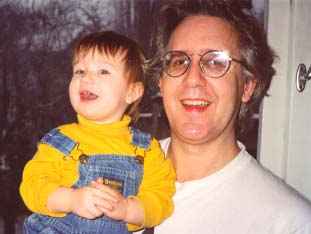 A guitarist, mandolinist and lutenist, Mr. Hahn has performed in the United States and Europe with the Boston Symphony Orchestra, the San Francisco Symphony and Opera Orchestras, Boston Musica Viva, Seattle Symphony, Musica Nel Chiostro in Florence, and the City of London Festival. He was a co-founder of the Noah Greenberg Award-winning Boston Renaissance Ensemble which toured the US, Austria, France, and Germany. A former faculty member of the New England Conservatory in Boston, he received the doctorate in music from Stanford University in 1993.
His new projects include composing music for collaborations with multiple Grammy winner Andrea von Ramm. They recently completed a full length musical comedy entitled The Ants and are currently working on an oratorio, Virus Cosmos.
David Hahn has written several other compositions including guitar: Zoological Bagatelles , a suite for mandolin and guitar (published by Plucked String Editions), Four Short Pieces for guitar solo, and most recently, a suite of rhythmic excursions for guitar trio called GTR3 .
About Concerto Anatolia
About the piece the composer says:
"It Fama per Urbes (Rumor traverses the cities) is a single-movement sonata for solo classical guitar. It is divided into three internal sections: moto perpetuo, lento and a scherzo-like finale. The piece is based on two different modes or scale patterns, a technique which gives the impression of constant and fundamental disagreement. The sound of the piece reminded me of the personification of "Rumor" which appears in the famous fourth book of Vergil's Aeneid . This powerful figure flies about indiscriminately sewing lies, turning fortunes, and destroying lives. "Rumor" or "Fama" (the cognate, although different in meaning, being "Fame") has an apt analogy in today's super-fluidity of images and information which, more often than not, irresponsibly direct our minds and opinions. It Fama per Urbes is dedicated to guitarist Cem Duru÷z."
Bujor Hoinic, who was born in Romania and who is currently living in Turkey wrote "Prelude" in 1997 in Ankara. The piece which is about 4.5 minutes long incorporates some jazz elements especially in its harmonic structure. Mr. Hoinic is on the music faculty at Bilkent University and he is a conductor at the Ankara State Opera and Ballet.
Ms Sevilla received her Master's degree in composition at the San Francisco Conservatory of Music. After hearing her string quartet, Cem Duru÷z commissioned "Short Forms of Dream States". The work consists of 4 connected movements. The first three movements of the piece "Dreamscapes" won the first prize in the Guitar Foundation of America Composition competition in 1995 and got performed throughout the United States not only by Cem Duru÷z but also by various performers.
Jody Rockmaker wrote Mood Swing in 1994 when he was on the faculty of the Music Department at Stanford University. Mr. Rockmaker who earlier studied with Milton Babbitt at Princeton is well known for his "avant garde" idioms. The piece explores various "moods" through evolution in harmonic structure. It brings about the feeling of closure by using a mirror structure for the melodic motives. It is about 9 minutes long.